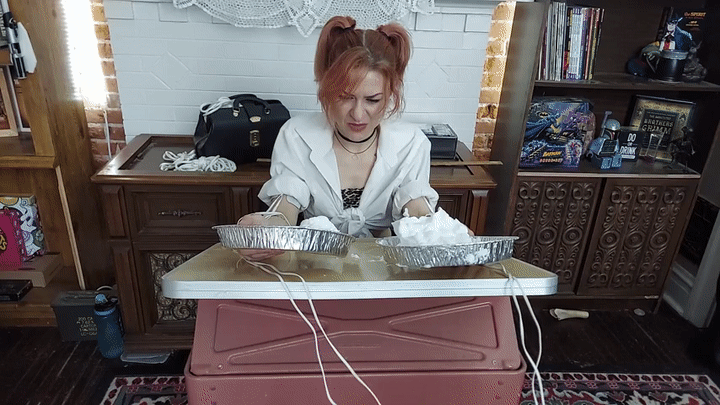 10:41 video
The school day isn't over, yet!
Zonah is tied at her ankles and thighs, under her desk positioned with her arms out in front, palms up, each hand holding a pie plate. She's got wires going from each of her forearms with 4 tens unit electro pads connected. Initially, she thinks this is a pretty fun idea. She's confident she'll get the trivia questions, easily. We soon find out that it's a trickier game than anticipated. After each round of questions the desk is lifted a tier higher, bringing her arms that much closer to her face! Suspense is a much more precarious game.
Round THREE! We know what's coming...