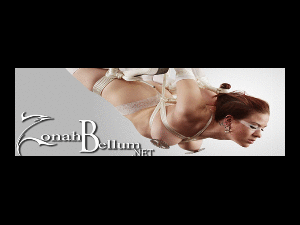 36 photos; 20:00 video
Zonah Bellum is modeling for Mr. Ogre's camera and while they're tieing and having fun during the shoot, why not video tape it?
Behind the scenes of a photoshoot. Zonah is wearing a little black dress and an adorable little party hat, with her favorite (and very used) Aldo heels, and spats. She is tied in a super high reverse prayer and chest bondage. Then he adds the leg chain bondage. From there she is hog-tied and you can really see how high her reverse prayer can get. For the final touches, Zonah is ballgagged with a red ball gag. After he;s finished with his photoshoot, he kicks his feet up and watches her struggle with the hogtie.